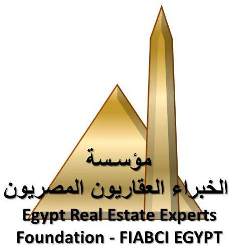 The Egyptian Real Estate experts Foundation was established as an Egyptian " FIABCI EGYPT", non political and non- governmental organization (Register 9901 dated 25/6/2015) consisting of businessmen , real estate developers , investors , contractors , brokers,  agents , legal experts & consultants , arbitrators , FM experts, Financiers, professional syndicates , professional groups , as well as companies and institutions of various types.
Its membership includes enrolls from the sectors of the Real estate market in Egypt (developers, experts, consultants, Marketing& brokers, Facility managers, financiers…) .
The Foundation operates in conjunction with FIABCI, Egypt Real Estate Council, The Arab States League , Middle East Facility Management Association, RICS .