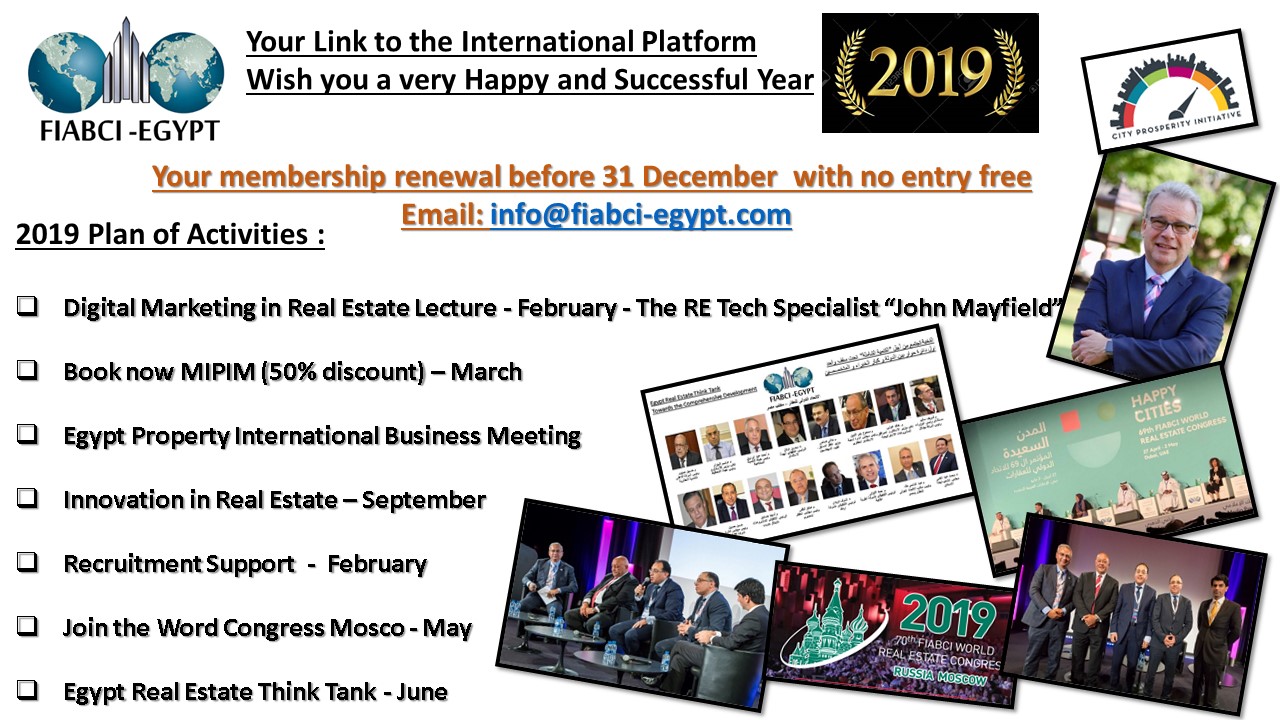 2018 was a great year for FIABCI Egypt, hosting our biggest Think Tank yet on 23rd  September at The Nile Ritz Carlton, and partnering with "The Big 5" to bring you The Big 5 Construct Egypt on the 18th September; On  27th April Dubai hosted FIABCI's 69th FIABCI World Congress, entitled "Happy Cities" and held at the Dubai World Trade Center, ending 2018 with preparations for MIPIM 2019, more details to be made available very soon.
We will be updating our member database in preparation for 2019 registrations, if you wish to renew your membership for 2019 or register for the first time and enjoy the benefits provided by FIABCI, please fill the digital form below, email it back to info@fiabci-egypt.com and we will get in touch with you as soon as possible.
Note: The annual membership fees are €550 (five hundred and fifty euros), first time members are exempt from the First Time Membership fee for the year 2019.